For the last three years, rumors of AirPower have been circulating the internet. Will it ever be released? Is it still in development? What went wrong, and can Apple make it right?
While many of these rumors were wishful thinking, a prediction was recently made by a reliable source of Apple and Google forecasting, Jon Prosser, who suggested that Apple engineers were currently working on a prototype.
In this article, we'll discuss AirPower's tumultuous history and leaked rumors as well explore AirPower alternatives that might exceed your expectations.
Why Was AirPower Canceled?
In Fall 2017, Apple announced a wireless charging mat that would be able to charge all of your Qi-certified Apple devices without having to worry about placement.
However, after many months of speculation, missed release dates, and an eerie silence from Apple, it was finally confirmed that the AirPower mat would not make it to Apple Store shelves anytime soon.
A few reasons were cited for the cancellation, none of which were too surprising. Namely, the technology simply wasn't there as quickly as Apple had expected it to be. Fitting numerous wireless charging coils into a charging mat without the device overheating or malfunctioning was simply too complex for Apple's timeframe.
Is Apple Ready For A New Version Of AirPower?
Although AirPower was axed in 2019, there have been reports made by Jon Prosser claiming that the AirPower may not actually be dead. It might seem counterintuitive for Apple to try and revive AirPower, especially since they have already cancelled it once. However, since 2017, Apple now has a few things extra things working in its favor.
The A11 Chip
The A11 Bionic, also known as the A11 chip, is an Apple-manufactured computer chip that isn't all that new. It was the chip that ran the iPhone 8 and iPhone X, so it's as old as the original AirPower announcement.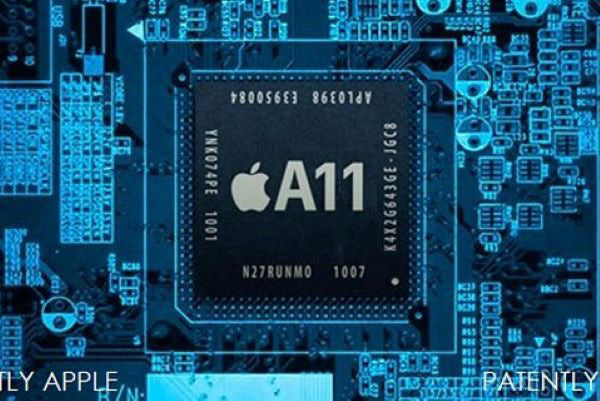 What is new, however, is that Apple, according to the leaks, appears to be incorporating the A11 into the AirPower wireless charging mat. That might not sound too exciting at first, until you consider that a chip used to run an entire iPhone will power a single charging mat.
Essentially, if this is true, it means that the AirPower is going to be a much more complex and capable device than initially intended. That doesn't necessarily mean it will have any extra features, instead, it's more likely that the extra processing power will be used to mitigate the overheating issues and manage the intricacies of the wireless charger much more effectively.
New Materials and Ideas
Additionally, Apple is likely to be testing out new materials and ideas on the latest AirPower prototypes. That means that the new version of the Apple AirPower mat might look the same on the outside but will be completely different on the inside. For example, Apple may be looking at materials such as silica, leather, or different types of metal to manage overheating issues.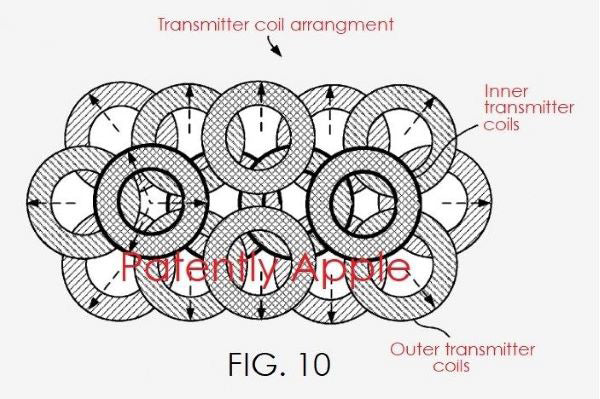 It was initially suggested that the device would house 22 charging coils. Considering the charging mat appeared to be just a few inches in size, that's a crazy number to consider - like having 22 wireless charging mats in one. Crazy or not, it would allow users to place a device on the mat without ever having to worry about its placement. Including so many coils in such a small space requires overlapping, one of its main reasons for overheating.
At the time of writing, it's impossible to say for sure whether or not Apple will release AirPower in 2020, but more than likely it will not be released in time for the iPhone 12.
In the meantime, to help satiate your multi-device-charging-mat cravings, we present to you the Air Omni, a 6-in-1 wireless charger.
The Air Omni is a compact wireless charging station packed with charging capabilities, and even more powerful than the AirPower.
The Air Omni Features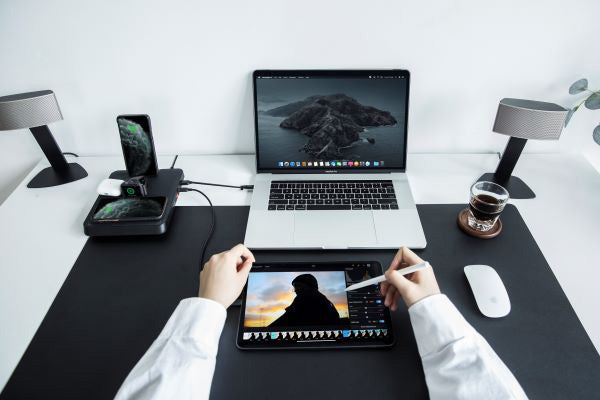 The Air Omni features two Qi wireless chargers, an Apple Watch wireless charger, and a quick-switch connector that changes between Lightning and USB C instantly. This allows you to charge your iPhone, iPad, iPad Pro, Android phone, and even a Nintendo Switch using the Air Omni. Two additional USB ports allow you to charge other devices through USB cables.
POSITION-FREE CHARGING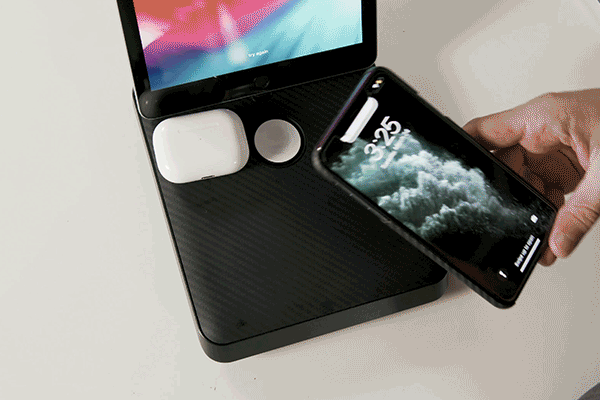 Just like the AirPower project hoped to achieve, you can charge your devices on the Air Omni wireless charging mat no matter how you place them. This is thanks to PITAKA's Chain-Coil design, which includes three overlapping charging coils that allows you to charge your device in any position without heat build up.
ZINC ALLOY TO DISSIPATE HEAT
As mentioned above, one of the primary reasons that the AirPower charging mat wasn't able to make it to market was that it wasn't able to properly dissipate heat, making it unsafe and inefficient.
The Air Omni has overcome this challenge by not only using a zinc alloy, which efficiently dissipates heat, but also through the Chain-Coil design of the Qi charging coils.
ELEGANT DESIGN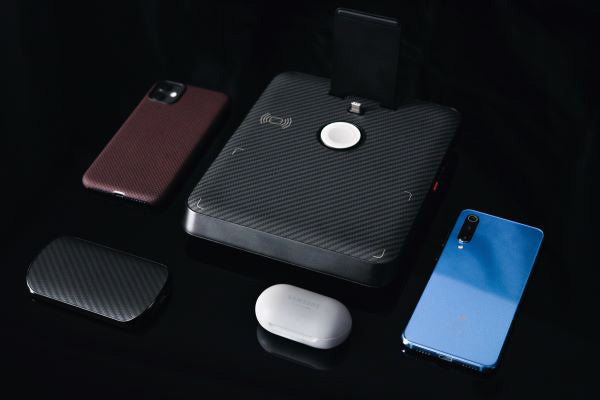 Last but certainly not least, the Air Omni is made from high-quality materials, such as Aramid Fiber. Aramid is used in the motor-racing and aerospace industries as well as in all of PITAKA's products.
The Wait For AirPower
For now, a small dash of hope has returned to those longing for AirPower. However, it's still unclear if AirPower is ever going to see the light of day. For those who need a multi-device charging station that not only charges all of your wireless devices, but your wired ones as well, there's no better option than the Air Omni 6-in-1 wireless charging station.
---
---