Simplified Charging
Save Space, Time, and Money
Get rid of cable clutter and effortlessly charge multiple devices simultaneously with a single charging station designed for all your small gadgets.
Charge Up To Six Devices at Once
From your iPhone and Android phone to earbuds, tablets, and gadgets - charging multiple devices has never been simpler.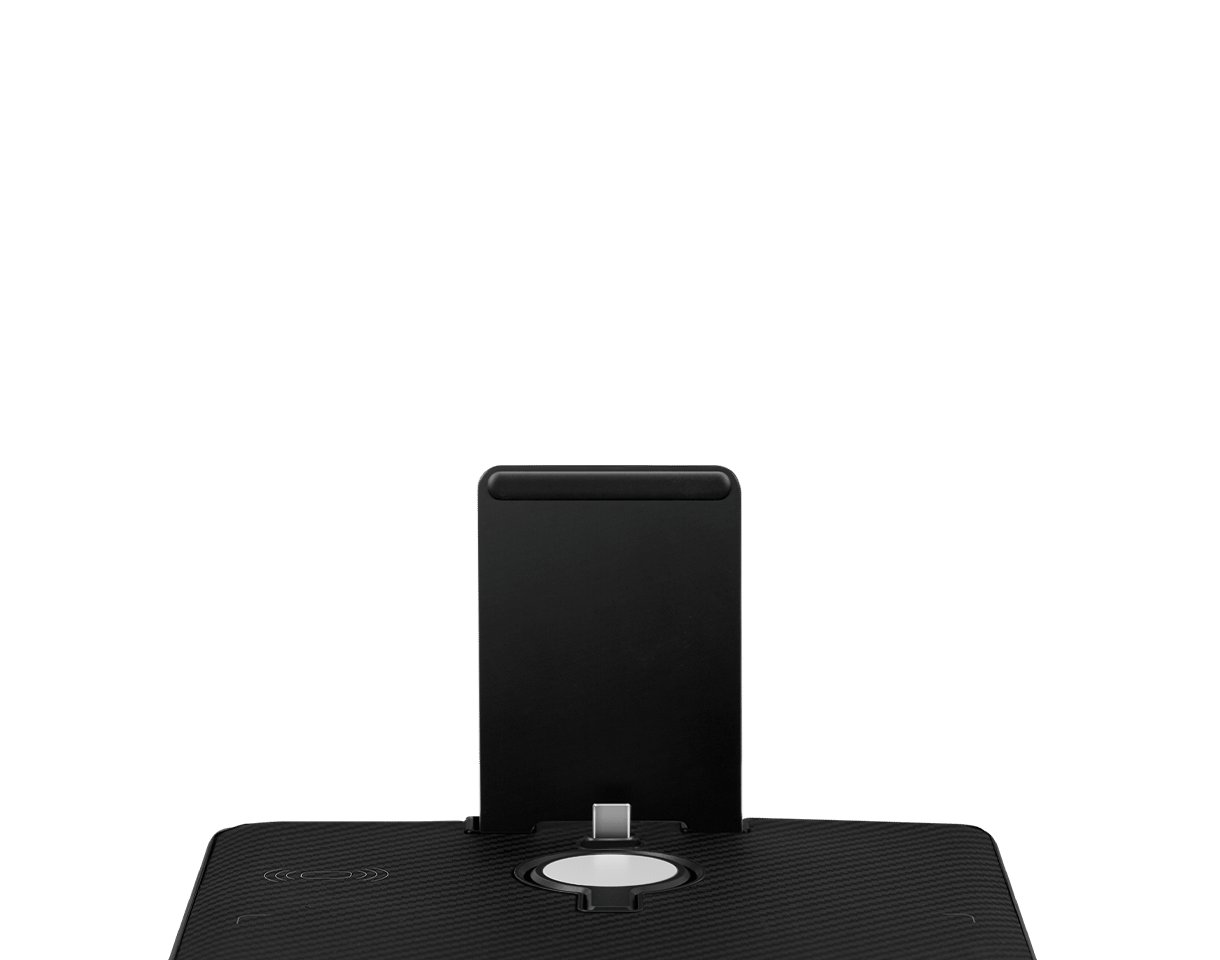 A Unique Charging Adapter
Easily switch between Lightning and Type-C ports to fast charge devices.
Designated Charging Spots
Experience convenient wireless charging with separate charging areas for Qi-enabled mobiles and earbuds.
Apple Watch Charging Module
Attach your Apple Watch charging cable to the mount to charge your smartwatch flat or upright.
Watch Video
Multiple Charging Positions
Continue to work or play while you charge. Use one of the two USB ports and magnetic stand for landscape mode or the adapter to charge in portrait.

Aerospace Material Applied
The material, Aramid Fiber has been used in Aerospace, Racing Vehicles as well as Body Armor and is loved for its excellent resistance to heat.
One-Year Warranty
We stand behind our products and commitment to excellence. If you need help with the Air Omni Lite, our Customer Care team is happy to help.
Learn more about our product warranties.
Specs & Details